PRMG Opens a New Retail Branch in the Heart of Hampden!
May 20, 2022, BY PRMG MARKETING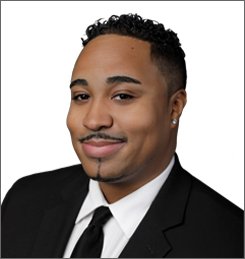 Justin Walker
PRMG Branch Manager
California-based mortgage lender, Paramount Residential Mortgage Group, Inc. (PRMG), is expanding its Mid-Atlantic region by opening a new retail location at 1014 W. 36th Street, Suite 208, Baltimore, MD 21211 in the heart of Hampden.
The newest location will be managed by, Branch Manager, Justin Walker. He has extensive knowledge of the mortgage industry starting his career back in 2000. With expertise in leadership, mortgage lending, and sales from multiple companies, Mr. Walker has a desire to empower others through homeownership and financial freedom.
Mr. Walker personally holds licenses in 16 States and is an active member of his local community, frequently found mentoring first-time homebuyers. "The process of purchasing a home is only as intimidating as you allow it to be, take my hand and I will easily walk you to the closing table," says Justin Walker. He leads, mentors, and coaches mortgage professionals and manages all aspects of the business such as client relations, sales generation, training, and career development.
He finds it especially important to always be available for his team, which spans over multiple time zones, no matter the question. From hopping on late night zoom calls, to giving one on one trainings, Mr. Walker knows the importance of having a support system that not only is there to assist, but also pose challenges to help grow. He keeps his team busy and highly motivated with the knowledge that their team is one big family that supports each other, has lots of fun, and shares laughs, creating an effortless work environment.
He is an advocate for the education of families on financial health through homeownership and stays true to his passion through service to his community, employees, and ultimately his clients.
Justin Walker will report directly to, Regional Manager, Jeff Peveto and will have the full support of PRMG SVP, Director of National Retail Production, Chris Sorensen.
PRMG is dedicated to the mission of being "Progressively Better in All that We Do." To contact Justin Walker, email JustinW@prmg.net or call 1-866-212-PRMG (7764).