Who Told You That?! Breaking Down the Reverse Mortgage Facts
April 8, 2022, BY PRMG MARKETING
"Things aren't always what they appear. . ." Do you remember hearing that said over the years? I heard it, I know my parents heard it, and I'm pretty sure my grandparents heard it too! Funny thing is, the quote never really resonated in an extraordinary way or piqued my keen interest – but it does now.
Before joining PRMG's Reverse team, I hadn't truly realized the many changes seniors experience during the onset and/or after their retirements; nor did I fully understand the all-around impact they often deliver.
While it's not easy for most people to roll into a presented 'new normal,' the delay on doing so tends to create a considerable risk. Aside from the financial damage, sentimental triggers can throw off a person's general sense of balance and judgment. 'Next chapter' life events can create, for the ones living it, a degree of disorientation and overload.
Novice empty nesters might feel themselves adrift from the purposeful connections they'd lived out for two or more decades; or recent retirees might feel lost, apart from the professionals they were over their past 25+ years. Among the worst imagined is the loss of a spouse. The darkened trail clouded by a deep loss like that can hinder someone from envisioning a fresh, new path ahead.
Seniors already face personal challenges within their lives without adding on the extras. Compounded with external stuff, it all becomes too difficult to manage emotionally, intellectually, and financially.
It's been no banner year for anyone. But this is especially true for today's senior citizens. Considering everything recently endured, they're feeling the pinch on limited options. Since inflation reared its ugly head, seniors have been prompted to ask serious questions about their futures in retirement.
Those on fixed incomes are expecting some financial impacts, and naturally seeking helpful mortgage lending solutions. But the abundance of information out there turns a senior's discovery process into something intimidating and confusing. Pensioners facing uncertainty need to know which mortgage loan products would serve them best. But who can make informed decisions when it's far too complicated to sort out the facts, with confidence?
Reverse Mortgage: A Misperceived Loan Program
For some within the 62+ years-old club, Reverse Mortgage isn't even up for discussion. Granted, its dark cloud reputation was at one point well deserved. But that hasn't been true for some years now. The FHA-backed loan program has undergone significant changes allowing seniors financial security with very low risk and because of the loan program's rewrites, HECM borrowing seniors are far safer than ever before.
Our division has served many HECM clients – and we've heard it all. The word on senior street drug Reverse through the mud but never held it to the fire. Reverse is a loan that holds-up, but more people need to know it.
Misinformation has frightened away too many retirees needing the program's help. We need to inform our borrowers to shut down misinformation and stop its damaging spread. Self-proclaimed experts on Reverse have claimed – unchecked – outdated information as gospel.
Because we know once something gets whispered into one ear, it travels to countless others. If you've ever played the game "telephone," you know exactly how that works – no one ever stops the game to ask: "who told you that?!"
What Do We Know?
HUD's 2015 Financial Assessment implementation set in place borrower protections never seen in the program's history. But even with the promising traction, far too many seniors are still pacing around, with a guarded stance against the program.
Most of us would agree that a mortgage product decision should entail some measure of borrower contemplation. HECM inquiring seniors face a difficult undertaking in their attempts to navigate through conflicting information. And as a result, these seniors struggle to discern HECM facts from a Reverse Mortgage fiction that's continually undermined to seniors the program's life-changing benefit.
While HECMs are customizable to its clients, that doesn't mean it's for everyone. That said, it has and continues to serve beneficial to seniors of ALL financial circumstances. Imagine it with bullet-proof borrower protections no other loan program dares to offer. Misrepresentations on reverse has created fear among hearers, blocking the potential for a practical approach to finding a monetary solution.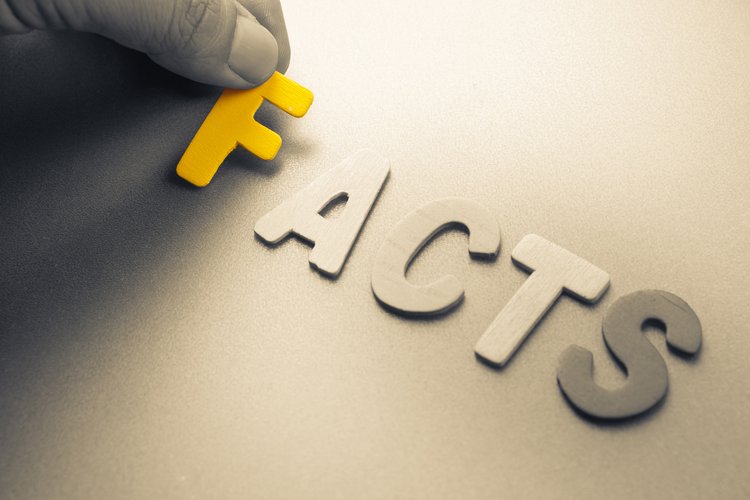 Discovering HECM Facts
So, what are those pesky little misconceptions leading needful borrowers astray? Let's identify the MYTHS and clarify the FACTS about HECM:
Do banks take away borrowers' homes?
This is one of the greatest misconceptions that exists today—and it's responsible for discouraging potential borrowers from learning more about the program. As with any other mortgage or home equity loan, the borrower remains on title as owner of their home.
Reverse lenders, as well as FHA, are not interested in 'collecting' homes. Instead, Lenders, FHA and the HECM industry as a collective whole, benefit only if a senior should live out his/her days in the home.
A reverse mortgage is a lien – just like any other mortgage loan. It was distinctly designed to provide borrowers an option and ability to 'live out their years' comfortably in their own home without the requirement of monthly mortgage payments* – so long as loan agreement requirements continue to be met.
Can a Borrower Outlive Their Reverse Mortgage?
NO! FHA's reverse loan program has borrower protections affording seniors the option to remain in their homes for life! So long as borrower(s) remain within the terms of their loan agreement, the reverse mortgage would only become due once all homeowners have either passed on or moved from the home for 12 consecutive months – eligible non-borrowing spouses included.
If housing values should fall, could a borrower potentially owe more than the subject home is worth?
NO! The HECM (Home Equity Conversion Mortgage) is an FHA insured loan and designed to protect senior homeowners' interests, not harm them. Meaning, it has a built-in non-recourse feature that's meant to prevent the owner – and/or heirs – from ever owing more than their home is worth. Should an owner (or heirs) choose to sell their home and it sells for less than the HECM Loan balance, FHA would step-in to cover the shortfall.
Does a senior borrower need good credit to qualify for a HECM Loan?
A senior borrower's qualification is not determined or based upon a generated credit score. Loan program criteria does require a credit check to confirm if there are open bankruptcies, property charges and/or government debt(s) delinquencies. And a close financial assessment is done to assess a borrower's ability to continue maintaining home's taxes, insurance(s) and maintenance costs. These critical steps help guide the Reverse Mortgage lender toward the most sustainable loan program structure.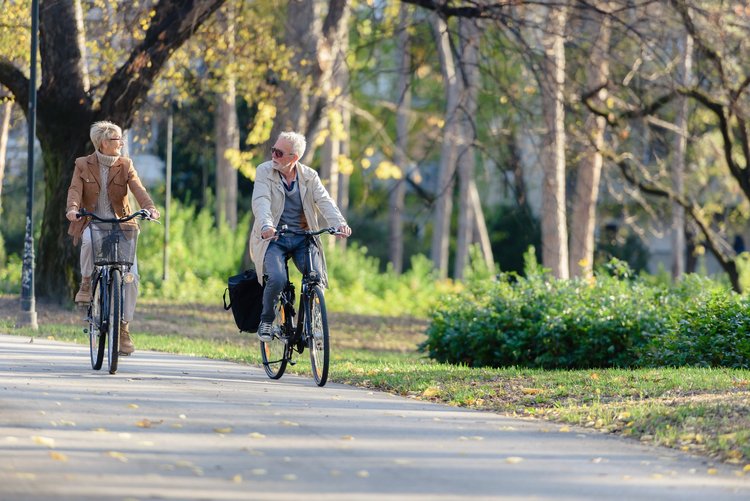 Based on total findings, we, the lender, may then take into consideration any unpaid balances or collection accounts while determining the program type and variation best suited to the senior's needs for years to come.
Would borrowers' heirs lose out on inheritances?
Heirs to the home are only responsible to repay the FULL balance of the reverse mortgage loan (principal, MIP – mortgage insurance premium – and accrued interest). IF the estate should choose to retain ownership once the last remaining borrower passes on or moves, the balance of the loan must be paid in full to the lender. Heirs could elect to keep or sell the home. If the home is sold, the loan is repaid – then any remaining equity would go to the estate, not the bank.
Key detail: communication with the lender should be considered primary in assuring a smooth transition.
Are borrowers' Medicare or Social Security benefits affected?
Government programs such as Medicare and/or Social Security aren't typically affected by a reverse mortgage. That said, the joint federal and state needs-based program Medicaid, covering long term health care, may be affected depending upon the loan's initial disbursement amount. Reverse mortgage proceeds are not considered income, so this shouldn't serve as a deterrent to inquiring borrowers, but rather an encouragement to mindful decision-making when it comes to choosing a lump sum payout over another option.
When addressing borrower needs with respect to Medicaid and Supplemental Security Income benefits, it would be best to inform your helpful HECM branch account executive of the situation. And would be equally wise to advise borrowers to consult their Medicaid administrator, financial advisor and/or elder law attorney who specializes in such matters.
Is Reverse Mortgage a 'last resort' loan?
NO! This is one of those misconceptions widely preached, but couldn't be further from the truth. Reverse is meant to serve as a proactive retirement planning tool while providing relief to seniors struggling financially. That's the absolute beauty of this loan program. As a customizable loan designed to benefit seniors of all financial positions/situations, RM offers a unique security opportunity to its borrowers.
People are beginning to realize how useful the program can be in retirement. There's been a recent surge in RM popularity among financial planners – which, at one time, seemed impossible! New construction builders have even begun recognizing the growth opportunity presented in senior buyers using HECM for Purchase.
Current market conditions are requiring swift action – not only for senior clients, but also for you. Right now, you have the chance to grow your business and increase this year's earnings. You don't want to ponder away the time. Our HECM AE's have heard many times over, "why didn't I start originating HECMs earlier??"
Furthermore, you'd be surprised to learn how many clients have questions about Reverse they never ask. They're interested in the program's 'water,' but lack the full assurance drawing them to drink. You already have the ears of senior clients and/or their children – all you need to do is turn them toward Reverse. I assure you – it's a lot easier than it looks…
Don't buy into the hype. Reverse is a solid mortgage loan program that delivers on its promises. Are you still feeling somewhat unsure? That's okay – step out and put us to the test!
For more on Reverse Mortgage Misconceptions and/or questions about the program, please reach out to us: HECM411@prmg.net.
*Terms of the reverse mortgage loan require property's taxes, homeowner's insurances, and association dues (if applicable) must remain paid, in good standing. Borrower(s) must reside in the home as the primary residence. Other requirements may apply on a case-by-case basis.