GET PRE-QUALIFIED NOW!
Get pre-qualified with our free, quick, and easy application.
What is a Reverse Mortgage?
Reverse mortgage loans offer a unique opportunity for eligible homeowners to tap into the equity in their homes without the need to make monthly payments. With a reverse mortgage, individuals aged 62 or older can leverage the equity in their homes to pay off or refinance their current mortgage, or purchase a new home. The amount that can be borrowed is based on several factors, including the value of the home, the borrower's age, and the interest rate at the time of borrowing. Unlike traditional loans, repayment of the loan is only required when the borrower no longer occupies the property as their primary residence or if they pass away. Eligible non-borrowing spouses can even continue living in the home and accessing benefits as long as they meet their specific loan's obligations, such as property maintenance, taxes or related expenses. 
If you're interested in learning more about how a reverse mortgage could benefit you, take a look at our Reverse Mortgage Options.  PRMG's Home Mortgage Professionals can provide you with the information and resources you need to make an informed decision about your financial future. We pride ourselves on our commitment to customer service and will work tirelessly to ensure that you receive the best possible experience.
How Can A Reverse Mortgage Work For You?
Pay-Off Your Existing Mortgage
A Reverse Mortgage allows you to eliminate your current monthly mortgage payment so long as you reside in the home as your primary residence and maintain the home's taxes, insurance(s), HOA fees (if applicable) and upkeep.
Secure a Growing Line of Credit
Use a HECM line of credit to supplement income or hedge against an uncertain economic future. Cash can be drawn without fear of triggering traditional monthly payments. Access unused principal over time and give yourself greater financial flexibility using your home's equity.
Purchase a New Home with HECM 
Relocate or right-size into a new home that's suited to meet your current and future needs. You can sell your existing home while buying a new one using reverse for purchase – with no monthly mortgage payments required!*
*Borrower must maintain financial liability for property taxes, insurance, HOA & COA fees, upkeep and maintenance.
Complete Home renovations 
Improve your quality of life and complete those long-awaited home projects. You can choose to remodel your home or modify your home to better suit your lifestyle and needs.
Know the Value of Your Property
Know where you stand. With your up-to-date property evaluation in hand, you'll be better equipped to choose the loan terms that fit your goals.
Get Approved for a Cash-Out Refinance
Take advantage of your home's equity with a cash-out refinance — and put your home loan to work for you.
There are many things that both your parents and your family should understand before deciding if a Reverse Mortgage is the best decision for everyone.
Sometimes the words "Reverse Mortgage" can be scary to people. It is our goal to educate, inform, and answer any and all questions you may have to help you better understand what these words actually entail. By doing so, we'll make sure that your parents not only understand what will happen in the event that they pass away unexpectedly, but they'll be able to see what their options are, what a Reverse Mortgage would look like in their lives specifically, and are agreeable with the loan terms provided, all before making a decision!
An educated discussion in terms of how Reverse Mortgage might benefit your parents is an important part of the process.
If you find yourself with additional questions regarding what your family should know about the Reverse Mortgage product, please contact us by filling out our contact form or calling us, and we will send you more information on PRMG's Reverse Mortgage product.
HOW MUCH MONEY CAN MY PARENTS EXPECT TO RECEIVE?
The amount of equity available with a Reverse Mortgage is based on the age of the youngest borrower, the interest rate, lending limit and the property's value. How much of that equity that is available as cash to your parents will depend on their unique situation. Contact a PRMG Reverse Mortgage specialist today to go over your parent's unique situation and get important information to help your family make an educated decision on if a Reverse Mortgage is right for you.
WHAT HAPPENS WHEN MY PARENTS PASS?
If one of your parents passes, eligible non-borrowing spouses can continue living in the home and accessing benefits as long as they meet their specific loan's obligations, such as property maintenance, taxes or related expenses. Reverse mortgages only become due once both borrower(s) are no longer living in the home. If your parents leave their house to you as an inheritance, you'll have multiple options available to you in terms of how the loan will be paid back, and choosing an option that is in line with your plans for the house at that time.
In most cases, a borrower's estate allows the home to be sold in order to repay the lender. In some cases, the family chooses to pay off the loan in order to prevent selling the house. What's important to know is that you have the flexibility and time to make a decision as you see fit!
A VARIETY OF REVERSE MORTGAGE OPTIONS
When it comes to reverse mortgage loans, there is no one-size-fits-all solution. There are actually a wide variety of options to choose from, each with their own unique benefits. Reverse Mortgages (HECM) are federally backed loans suitable for homeowners who want to tap into their current home's equity to benefit their finances during their retirement. Home Equity Conversion Mortgages for Purchase (HECM for Purchase) are government-insured loans with flexible disbursement options used to purchase a new home using the borrower's current home's equity. Jumbo Reverse Mortgages are ideal for high-value homes and provide access to more significant loan amounts than other options. Whether you need funds for home improvements, medical expenses, or day-to-day expenses, there is a reverse mortgage option that fits your needs. Check out all the different types to determine which one is right for you, and discover how a Reverse Mortgage can help improve your financial stability during retirement.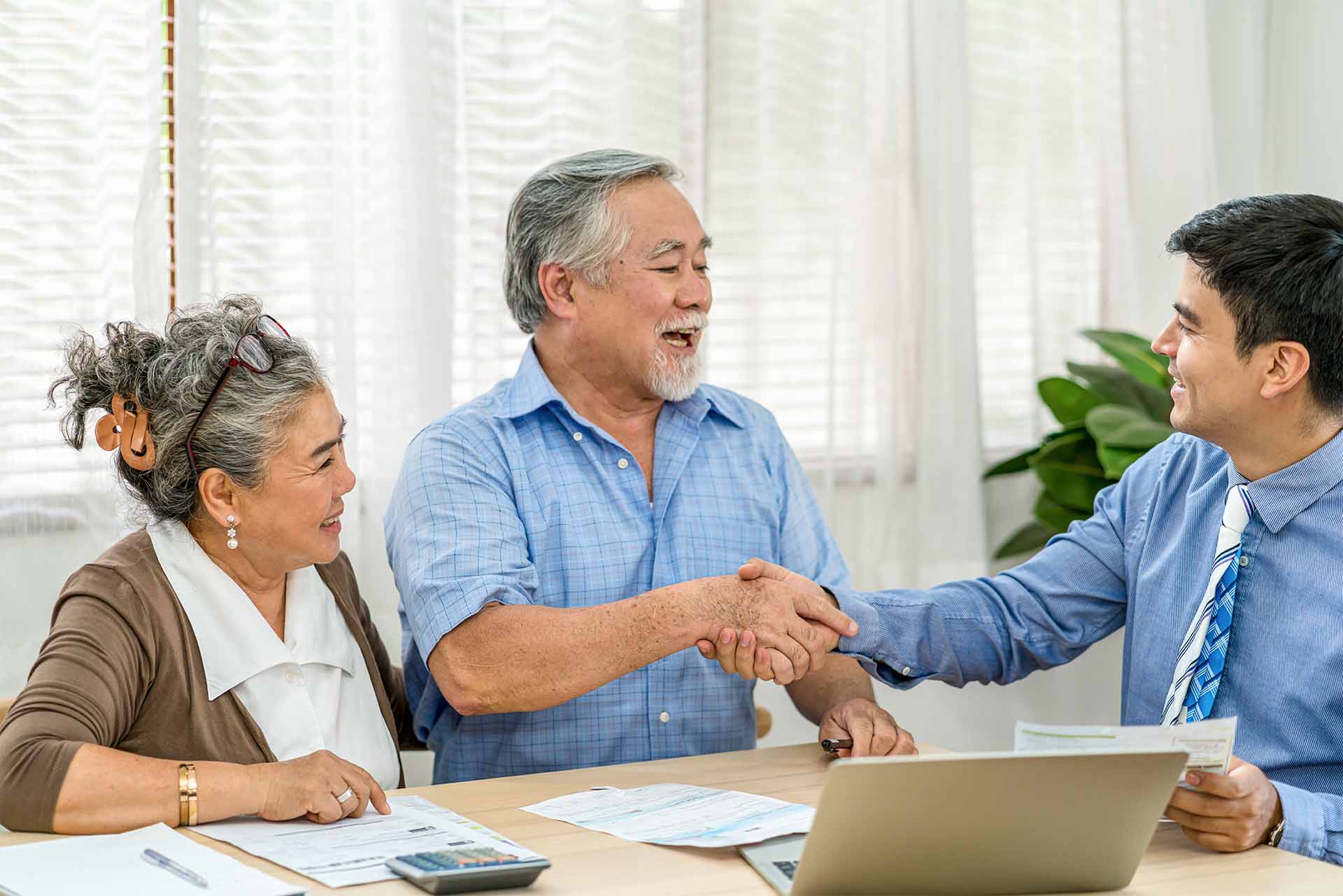 REVERSE MORTGAGE LOANS (HECM)
Access Your Current Home's Equity
A Reverse Mortgage, also known as a Home Equity Conversion Mortgage (HECM), is a federally insured loan that allows eligible homeowners to access their current home's equity to supplement retirement income. It is a federally backed mortgage option that offers financial flexibility for eligible borrowers. To learn if HECM is right for you, click here to learn more or get pre-qualified in minutes using the button below.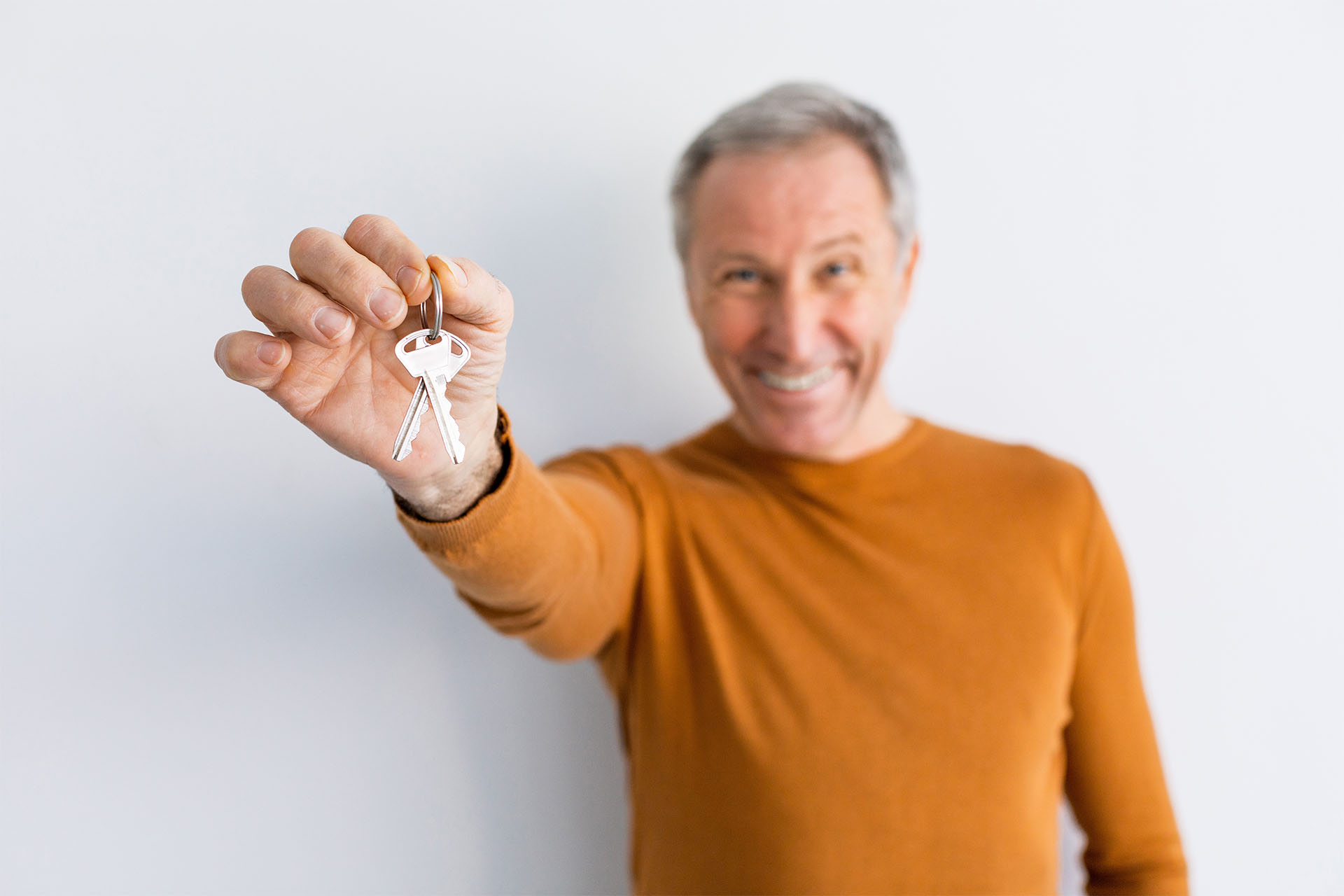 HECM for Purchasing a New Home
A HECM for Purchase loan is a government-backed and federally insured reverse mortgage allowing eligible homeowners to use their current equity to purchase a new home. This loan has flexible disbursement options, lower upfront costs, and higher loan limits than other options. To find out if HECM for Purchase is right for you, click here to learn more or get pre-qualified in minutes using the button below.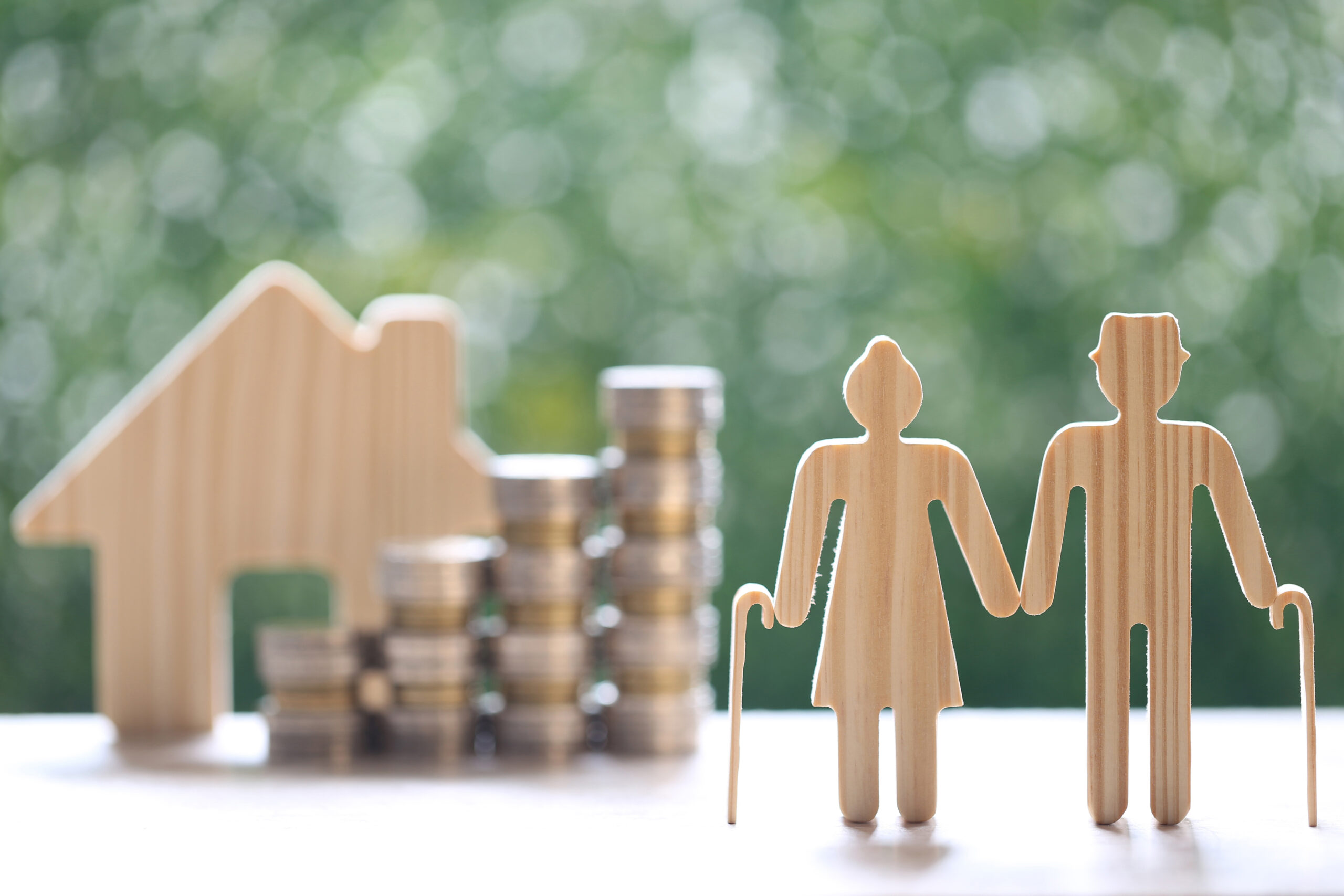 JUMBO REVERSE MORTGAGE LOANS
For Homes Above FHA Limits
A jumbo reverse mortgage is a type of loan designed for homes that exceed the FHA's 2023 loan limit of $1,089,300. Jumbo reverse mortgages may be a good fit for those that want to access a larger portion of their home's equity than what other reverse mortgages allow. Click here to learn more about whether a Jumbo Reverse Mortgage is right for you, or get pre-qualified in minutes using the button below.
Request Your Pre-Qualification Form NOW!